Women aged 15-19 have the lowest fertility rate at 7.8 babies per 1000 women, compared to 17.8 babies two decades ago. Women aged 30-34, on the other hand, have the highest fertility rate at 110 babies per 1000 women.
A global issue
The issue of falling fertility rates is not unique to Australia, McDonald says. Some countries have edged below 1.5 babies per woman and are close to one, which would have the effect of halving the size of each new generation.
"Generations are about 30 years between parent and child. So, in 30 years the generation size would fall in half; in 60 years, it would be a quarter; and in 90 years it's an eighth. So, low fertility has a huge impact on population."
It also has serious long-term economic impacts as the cohort of taxpayers continuously falls in size compared to the aged population. The ratio of working-age people to those over 65 has fallen from 7.3 in 1975 to 4 today.
Based on a fertility rate of 1.6 babies per woman, that ratio is projected to fall to 2.7 over the next 40 years because of rising life expectancy and lower fertility, Treasury's 2021 Intergenerational Report says. "The population ages very, very dramatically," McDonald says. Even on a rate of 1.6, each generation would be 20 per cent smaller than the last.
The shift in Australia's demography is also exacerbated by a sharp fall in forecast population due to the coronavirus pandemic. The Intergenerational Report projected Australia's population to be more than 1 million people smaller than previously thought, at 38.8 million four decades hence.
It is clear, however, about which is the bigger challenge: "Australia's greatest demographic challenge is the ageing population caused by increasing life expectancies and falling fertility rates.
"As the population ages, there will be fewer people of working age relative to the number of older Australians. This presents long-term economic and fiscal challenges, similar to those faced in most comparable countries."
While modelling by the government and the independent Parliamentary Budget Office shows net debt will continue to decline as a percentage of GDP even with the current demographic shift, many experts believe the cost of an ageing population will be higher than anticipated.
The OECD earlier this year said the shift would leave combined state and territory debt hovering at about 70 per cent of GDP over the long term, while the Actuaries Institute this week predicted the cost of ageing would be $9 billion a year higher than government forecasts in two decades' time.
The cost to the budget bottom line will increase from 1.6 per cent of GDP to 2.9 per cent, according to the institute, but that could "plausibly" grow to as high as 5.2 per cent of GDP.
Influence of economic security
To stop – or even reverse – the trend, however, is not an easy task; and with higher education standards and differing priorities, it's likely some changes will be permanent structural shifts in society. But there are some areas that could influence people's decision to have more children.
One key area is economic security, says social researcher Rebecca Huntley. "You've got hard-working, educated women who are looking at the trajectory once they get out of education. They're thinking about education debt, they're thinking I've got really, really high entry in the housing market, I've got lots of opportunities in the labour market, as long as I don't have kids and assuming I can find someone to have kids with," Huntley says.
"There's a rocky road ahead for young Australians but particularly for women. The trend will continue, unless some of those things dramatically change, that women will have children later and have fewer children."
In a survey of 1030 women conducted for the Sydney Women's Fund and released last week, half of Sydney women with dependent children said they were struggling just to get by. And of the women with dependent children, 51 per cent reported they were struggling and about 61 per cent worried about maintaining enough income to live on.
Melbourne Institute research presented at the Melbourne Economic Forum this week showed households with children experienced the most significant financial stress during the coronavirus pandemic.
Respondents with children, irrespective of age, were on average six percentage points more financially stressed compared to those with no children. By September this year, the difference was 13 percentage points.
"In qualitative interviews I do with women under 30, they say we're headed into a more economically and environmentally chaotic world, and ask should I be having children, or more than one child?" Huntley says.
On the booming property market, Huntley says a growing theme in her research has been young couples talking about a "house or child" dichotomy; the budget only allows for one or the other.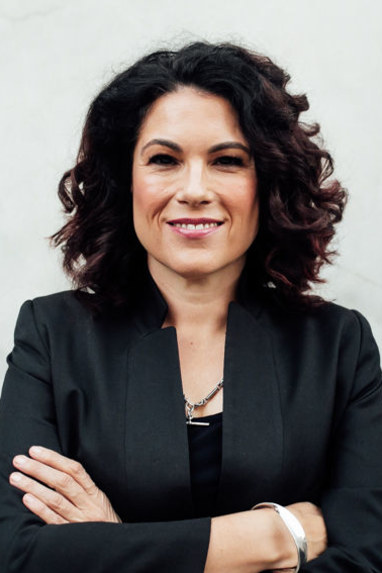 According to the ANZ CoreLogic Housing Affordability report, the average time to save a 20 per cent deposit has blown out to 10.8 years for a house and nine years for units. The time is much longer in capital cities; in Sydney, it is 16.6 years for a house.
The latest findings of the Household, Income and Labour Dynamics in Australia Survey, or "HILDA", which has been following the same families for 20 years, also showed women spend vastly more hours per week on unpaid domestic work, such as managing children or the household finances.
"So, regardless of how engaged women are in the workforce, and regardless of how engaged their partner is, they're still doing most of the unpaid work; the more children you have, the more unpaid work you do," Huntley says.
Age discrimination is another area of concern, with women juggling getting a foothold in their careers before having children, then wanting to do a solid stretch after children before they hit their 50s when the research shows age discrimination begins to become more prevalent.
Addressing this issue and recognising that people are living longer and will be in the workforce longer would also have the added benefit of extending the amount of time older cohorts are contributing to tax.
"I know it sounds like it's not going to help people under 30 to address issues of age discrimination, but it does because the 30-year-old who wants to have kids is quickly going to be the 50-year-old who wants to stay in the job market," Huntley says.
"We just have to have a much better understanding of how people engage with the labour market and that requires leadership from business as well as policy settings from federal government."
Economics of childcare
Anther part of the solution, Huntley says, is what she calls "breaking the spine of the problematic economics of childcare", which leading economists Ross Garnaut and Peter Dawkins say would also lift participation at a time when fiscal and monetary policy were pushing for full employment.
The duo this week said the government should significantly increase investment in childcare and early education to boost labour supply and turbocharge participation, which would drive significant economic growth.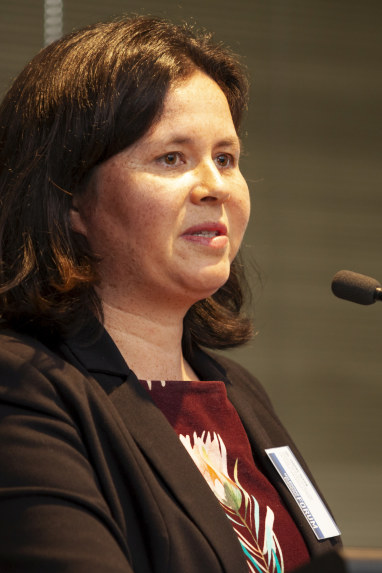 A common complaint about current childcare support is it disincentivises women to return to the workforce beyond a certain number of days because the cost exceeds any likely increase in income.
Research submitted to the Melbourne Economic Forum showed there were about 450,000 people with children aged up to five years who were underutilised in the workforce and seeking more hours.
"What if we could facilitate just 10 hours a week extra for these people?" Victoria University professor Janine Dixon says. That would require 12 per cent additional childcare capacity and increase hours worked by 1 per cent.
Over eight years, that would increase GDP by 0.8 per cent, Dixon says, which on the present size of the economy would equate to about $16 billion a year at a cost to government of about $3.5 billion a year on a fully funded basis.
Competing childcare policies will be a key battleground at the next federal election, due in the first half of 2022, with both major parties offering boosted childcare policies that would kick in from July 1.
Chief statistician Gruen said to the extent there are links to more generous childcare for the potential for fertility to go up, that was something worth considering.
For now, McDonald says the fall in fertility can easily be offset by migration. In addition to adding to the population through their arrival, migrants tend to be young and add to the group of potential parents.
"Running at, say, 200,000 a year net migration, which it has been back in the past, is easily enough to compensate for the lower birth rate. But the lower the birth rate goes, the higher migration has to go to offset it."
However, migration continues to be a political flashpoint, with many Australians blaming infrastructure shortfalls on migration levels. As Australia's border reopens to the world, it seems likely governments will face growing pressure not to return migration levels to pre-pandemic levels.
With immigration a political sore point, participation unlikely to eke out substantial gains and productivity stuck in the doldrums, the next treasurer may again find themselves asking Australians to have one for mum and one for dad, even if having one for the country might be asking too much.